SPRING SIGN-UP AND INFO MEETING -

​ TUESDAY FEBRUARY 12TH 4-4:30 PM!
MIDDLETON HIGH SCHOOL GIRLS ULTIMATE IS IN ITS SEVENTH YEAR OF EXISTENCE.
WE ARE OFFICIALLY RECOGNIZED AS A CLUB ORGANIZATION AT MIDDLETON HIGH SCHOOL AND WE ARE GOVERNED BY
USA ULTIMATE
, a 501c NON-PROFIT. WE AIM TO PROVIDE AN ENGAGING EXPERIENCE AND A DYNAMIC ENVIRONMENT FOR STUDENTS OF ALL GRADE LEVELS TO LEARN TO PLAY THE SPORT OF ULTIMATE, DEVELOP SKILLS AND ATHLETICISM, AND INSTILL THE VALUE OF TEAM GOALS AND FAIR PLAY.
Photos from the 2018 Season
COACHES
Kimberly Reynolds

Head Coach

Coach Reynolds is in her 7th year of coaching and brings nearly 15 years of experience in Ultimate. She has played at almost every level, including playing ultimate with Heist at the national club championships. In 2017 and 2018 Kimberly was named second team Coach of the Year for Wisconsin State Youth Girls Ultimate.

​When not coaching, Coach Reynolds teaches band at Kromrey Middle School.

Zorro

Assistant Coach/Team Mascot
CONTACT
Interested in learning more? Want to participate? Please let us know and we'll add you to our distribution list!
FAQ's
Q: I'm new to the sport. Can I still play?
​A: Absolutely! Anyone can play! Our goal is to teach the sport to new students and grow our club. We've worked with students with little or no athletic background or experience in team sports, as well as four-year varsity letter winners who want to try something new. Ultimate is incredibly inclusive so come check it out!
Q: What are the financial requirements?
​A: Expect to spend ~$100 for basic fees, registration and a jersey. Registration and payments are required only for Spring participation. Additional costs might include cleats, and tournament entry fees not covered by the school:
Q: Is travel required?
​A: Yes. We travel to away games in the Madison area, however students are required to arrange their own transport. We do not have the resources for buses.
Q: I want to learn more about what Ultimate is all about. Is it for me?
A: Come on out and we'll show you! But here is a video that sums up ultimate:
​
What is Ultimate?

Ultimate is fun! Ultimate is exciting! Ultimate keeps you active and healthy. Ultimate is a real sport played at the local, national and international level. Ultimate builds

character and is open to anyone and everyone. Click to learn more!

RegistrationLeague & USAU Registration
---
Powered by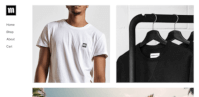 Create your own unique website with customizable templates.