ULTIMATE NEWS
Great opportunity to play in a 5 on 5 tournament this winter at KEVA
What
: 5 v 5 High School Indoor Tournament. (Put on by the Stoughton team)
Who
: Boys and Girls divisions
When
: December 27th, 9:15 am to 3:15 pm
Where
:
Keva Sports Center
How much: $150 (This would be paid for by the school if we have enough interested girls
Please fill out this quick 3 question
FORM
, so I can have an idea of how many girls might be available.
* RAD ACADEMY SUMMER CAMP 2018
​The first ever Rad Academy will take place the week of July 16-20 at Breese Stevens Field. This will be coached by Radicals players and local female players (from Heist and NOISE).
The Madison Radicals are one of the premier teams in the AUDL. They have represented the Midwest in the AUDL Championship weekend in their first 2 years. The team is focused on bringing the best pro ultimate experience to Madison.
Heist
is a competitive, Madison-based women's club ultimate team comprised of players who love ultimate all over the Midwest. They have qualified for the USA Ultimate Club National Championships in each of their five seasons as a team (Coach Reynolds has played with Heist). Heist also competes in the Triple Crown Tour Pro Flight.
NOISE
, the top mixed (players of both genders) team in Wisconsin, has wrapped up our successful 9th season! Our mission is to prove that no matter who we come up against, No One Is Safe Ever! NOISE finishes 2017 as #16 in the nation and an
Elite Flight
team from the North Central Region. Look for us in the 2018 Triple Crown Tour as we celebrate our 10th season! (Coach Reynolds also played with NOISE for several years)
Rad Academy
is open to all genders. Currently we are planning on having two sessions going at the same time. High school and Middle School.
The full day camp will run from 9:00 - 5:00 all week.
The half day camp will run from 9:00-1:00.
Players will receive a Radicals disc and some fun Radicals swag. It will be a great opportunity learn about or improve your ultimate skills.

Cost for the Full Week (Middle & High School) = $300
Cost for a Half Days (Middle only) = $175
Signup today!
Rad Academy
ULTIMATE NEWS - Articles & Helpful Tips
Post made by Fury Ultimate - "How to Lay Out" by Clare Frantz and Julie Crockett
March 5 at 6:46pm
·
How to lay out from the Midwest Throwdown Skills Clinic and a note from Anna Nazarov (#33):
"One other thing I like to teach right off the bat is how to avoid getting whiplash (we've all seen those slo mo clips of people laying out where their head snaps back and forth... doesn't feel great).
Here's a fun little test you can do wherever you are now: stand up or sit up straight and put the palm of your hand on your forehead (like a face palm). Apply a force, but don't let you
r head move. Feel the big neck muscles in the back and front of your neck engage to keep your head where it is. Feel those bulges in the front of your neck with your other hand... Those are your friends!
Now tilt your head all the way back, apply that same force, and try to lift your head back into position. You won't be able to do it because with your head back you can't engage those same protective neck muscles. Those same bulges in the front won't be there.
Now think about those same head positions in a horizontal, laying out body. Most people will instinctually tilt their head back (presumably because they're afraid of hitting their face on the ground - valid concern). But really what this does is makes your head more likely to snap forward, giving you whiplash and actually increasing the likelihood that you hit your head on the ground.
So, when you do the progressions Clare Frantz is talking about, always think about keeping your neck in a nice tall, neutral position. It'll be scary at first because it'll feel like your face is closer to the ground, but in the end it'll actually be more stable thanks to those awesome neck muscles!"
What is Ultimate?

Ultimate is fun! Ultimate is exciting! Ultimate keeps you active and healthy. Ultimate is a real sport played at the local, national and international level. Ultimate builds

character and is open to anyone and everyone. Click to learn more!

RegistrationLeague & USAU Registration
---
Powered by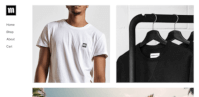 Create your own unique website with customizable templates.