Practice is ON for today!
​
​We will be in the Large Gym!
LEAGUE GAME SCHEDULE​

Thursday, September 20th - rescheduling game due to a conflict Country Day School has (We WILL have practice instead)
Thursday, September 27th - AWAY game against Jefferson Middle School. Excused from class at 2:45PM - game starts at 3:30PM
Thursday, October 4th - HOME game against Wingra Middle School - game starts at 3:45PM
Thursday, October 11th - AWAY game against Eagle Middle School
Thursday, October 18th - AWAY game at Country Day School

ABOUT
Kromrey Middle School offers ultimate as an after school club and is open to all students in grades 5 - 8. There are 2 sessions offered at Kromrey. In the fall we play outdoors, and in the late winter we play indoors from 3:45-5:00pm.

We will have 2 ultimate teams this year, as I have added 5th grade to our club for the first time! 5th and 6th Grade Ultimate Club will practice from 3:45-5:00PM on Mondays and Wednesdays on Kromrey's Outdoor Field. 7th and 8th grade Ultimate Club will practice from 3:45 - 5:00PM on Tuesdays and Thursdays on Kromrey's Outdoor Field.

This year our 7th and 8th grade Ultimate Club players will get to participate in a total of 4 league games with the Madison area, as well as in one tournament happening Saturday, October 20th. Please contact Coach Kimberly Reynolds if you plan on participating this fall - we are a growing program and in order to advocate for our teams to get necessary funding I need to have participation numbers to give administration! Coach Reynolds can be contacted at kreynolds@mcpasd.k12.wi.us


SCHEDULE & FORMS
Kromrey Ultimate is offered in the Fall and Winter.
​​During the Fall Outdoor Session, 5th and 6th Grade Ultimate Club will practice from 3:45-5:00PM on Mondays and Wednesdays on Kromrey's Outdoor Field. 7th and 8th grade Ultimate Club will practice from 3:45 - 5:00PM on Tuesdays and Thursdays on Kromrey's Outdoor Field. ​
During the Indoor Winter Session, practices happen after school from 3:45 - 5:00PM in the Fieldhouse.

(which days for which grades is TBD)
JERSEYS!
Jersey Order
:
(Required for 7th & 8th Grade Club Members planning on participating in our league games and tournament)
Deadline to order is Wednesday, September 12th
http://www.simplyswimming.net/kmsultimate
. Jerseys cost $19.95
* If you are enrolled for free/reduced lunch, your fee will be waived for the jersey, but you will need to talk with our school social worker, so we can make arrangements to get you a jersey. The Kromrey school social worker is
Nichole Carlisle and she can be reached at
ncarlisle@mcpasd.k12.wi.us
or
608-829-9544.
---
NEWS - Ultimate Opportunities
* RAD ACADEMY SUMMER CAMP
​The first ever Rad Academy will take place the week of July 16-20 at Breese Stevens Field. This will be coached by Radicals players and local female players (from Heist and NOISE).
The
Madison Radicals
are one of the premier teams in the AUDL. They have represented the Midwest in the AUDL Championship weekend in their first 2 years. The team is focused on bringing the best pro ultimate experience to Madison.
Heist
is a competitive, Madison-based women's club ultimate team comprised of players who love ultimate all over the Midwest. They have qualified for the USA Ultimate Club National Championships in each of their five seasons as a team (Coach Reynolds has played with Heist). Heist also competes in the Triple Crown Tour Pro Flight.
NOISE
, the top mixed (players of both genders) team in Wisconsin, has wrapped up our successful 9th season! Our mission is to prove that no matter who we come up against, No One Is Safe Ever! NOISE finishes 2017 as #16 in the nation and an
Elite Flight
team from the North Central Region. Look for us in the 2018 Triple Crown Tour as we celebrate our 10th season! (Coach Reynolds also played with NOISE for several years)
Rad Academy is open to all genders. Currently we are planning on having two sessions going at the same time. High school and Middle School. The full day camp will run from 9:00 - 5:00 all week. The half day camp will run from 9:00-1:00. Players will receive a Radicals disc and some fun Radicals swag. It will be a great opportunity learn about or improve your ultimate skills.
Cost for the Full Week (Middle & High School) = $300
Cost for a Half Days (Middle only) = $175
Signup today!
Rad Academy
COACHES
Head Coach - Kimberly Reynolds

​Coach Reynolds is in her 5th year of coaching the high school girls team at MHS and brings nearly 15 years of experience in Ultimate. She has played at almost every level, including playing with Madison Heist, a top-level nationally ranked women's club team, and Madison NOISE, a nationally ranked mixed club team (men & women).

​In 2016 Coach Reynolds was named second team Coach of the Year for Wisconsin State Youth Girls Ultimate.

​When not coaching, Coach Reynolds teaches band at Kromrey Middle School.
EQUIPMENT NEEDED
Student athletes need to bring/wear the following:
Athletic clothing - A light (white) shirt/jersey AND a dark shirt/jersey (This is preferred, so we don't need to use pennys for scrimmaging, but we can if necessary), shorts or pants (depending on the weather)
Running shoes (both Fall and Winter session) or soccer cleats (ONLY during the Fall Session)
​Water bottle
Powered by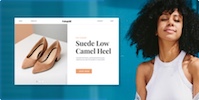 Create your own unique website with customizable templates.