WINTER 2018-19 SCHEDULE:
MONDAY - FRIDAY - STRENGTH AND CONDITIONING


HIGHLY RECOMMENDED FOR ANYONE INTERESTED IN PLAYING SPRING ULTIMATE. MHS OFFERS A STRENGTH AND CONDITIONING PROGRAM WITH OPTIONS FOR MORNING OR AFTERNOON PARTICIPATION.

INDOOR ULTIMATE - POTENTIALLY HAPPENING STARTING IN JANUARY - CHECK BACK FOR MORE INFO
SPRING 2019 WEEKLY SCHEDULE:
MONDAYS - FULL PRACTICE 415-615
TUESDAYS - THROWING SKILLS AND CAPTAIN LED PRACTICE 415-615
WEDNESDAYS - FULL PRACTICE 415-615
THURSDAYS - LEAGUE GAMES 5-8PM
FRIDAYS - OFF
PARTICIPATION IN SPRING ULTIMATE REQUIRES COMMITMENT AND REGULAR ATTENDANCE. LEAGUE GAMES REQUIRE REGISTRATION AND PAYMENTS WITH USA ULTIMATE ($36), PAYMENT OF MHS STUDENT ACTIVITY FEE ($22), AND A JERSEY KIT PURCHASE ($30-$50). DEADLINE FOR REGISTRATION IS MARCH 21, 2019.
CLICK HERE FOR MORE REGISTRATION INFORMATION.
MIDDLETON HIGH SCHOOL BOYS ULTIMATE IS IN ITS SECOND DECADE OF EXISTENCE. WE ARE OFFICIALLY RECOGNIZED AS A CLUB ORGANIZATION AT MIDDLETON HIGH SCHOOL AND WE ARE GOVERNED BY
USA ULTIMATE
, a 501c NON-PROFIT.
​WE AIM TO PROVIDE AN ENGAGING EXPERIENCE AND A DYNAMIC ENVIRONMENT FOR STUDENTS OF ALL GRADE LEVELS AND ABILITIES TO LEARN TO PLAY THE SPORT OF ULTIMATE, DEVELOP SKILLS AND ATHLETICISM, AND INSTILL THE VALUE OF TEAM GOALS, FAIR PLAY, AND
SPIRIT OF THE GAME
.
WE ARE PRIMARILY A SPRING SPORT AND OUR COMPETITIVE SEASON BEGINS IN EARLY SPRING AND RUNS THROUGH LATE MAY, AND INCLUDES WEEKLY HOME OR AWAY GAMES IN THE
MADISON AREA HIGH SCHOOL LEAGUE
. THE SEASON CULMINATES WITH THE
WISCONSIN HIGH SCHOOL STATE CHAMPIONSHIP TOURNAMENT
, HELD OVER THE MEMORIAL DAY WEEKEND HERE IN MADISON.
WE ALSO HAVE FALL AND WINTER OPTIONS, WHICH DO NOT INCLUDE INTRA-SCHOOL LEAGUE GAMES AND DON'T REQUIRE SIGN-UP, REGISTRATION AND FEES.
COACHES
John Reynolds

Head Coach

Coach Reynolds brings nearly 20 years of experience in Ultimate, having played at the sports elite levels on the East Coast, West Coast, and here in the Mid-West with Madison's nationally ranked club team (2008-2012).

​Most recently Coach Reynolds won a National Championship in the Grand Masters division (2017), as well as a silver medal (2nd place) at the World Ultimate Masters Club Championships in Winnipeg, Canada (2018) with the Minneapolis based team 'Surly'.

When not coaching or playing, Coach Reynolds is a professional degree candidate in Landscape Architecture at the University of Wisconsin - Madison.

Zorro

Assistant Coach/Team mascot

Age: 4
Skills: being a dog, sniffing, scratching his ear.
---
What is Ultimate?

Ultimate is fun! Ultimate is exciting! Ultimate keeps you active and healthy. Ultimate is a real sport played at the local, national and international level. Ultimate builds

character and is open to anyone and everyone. Click to learn more!
Powered by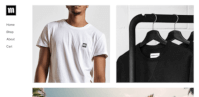 Create your own unique website with customizable templates.